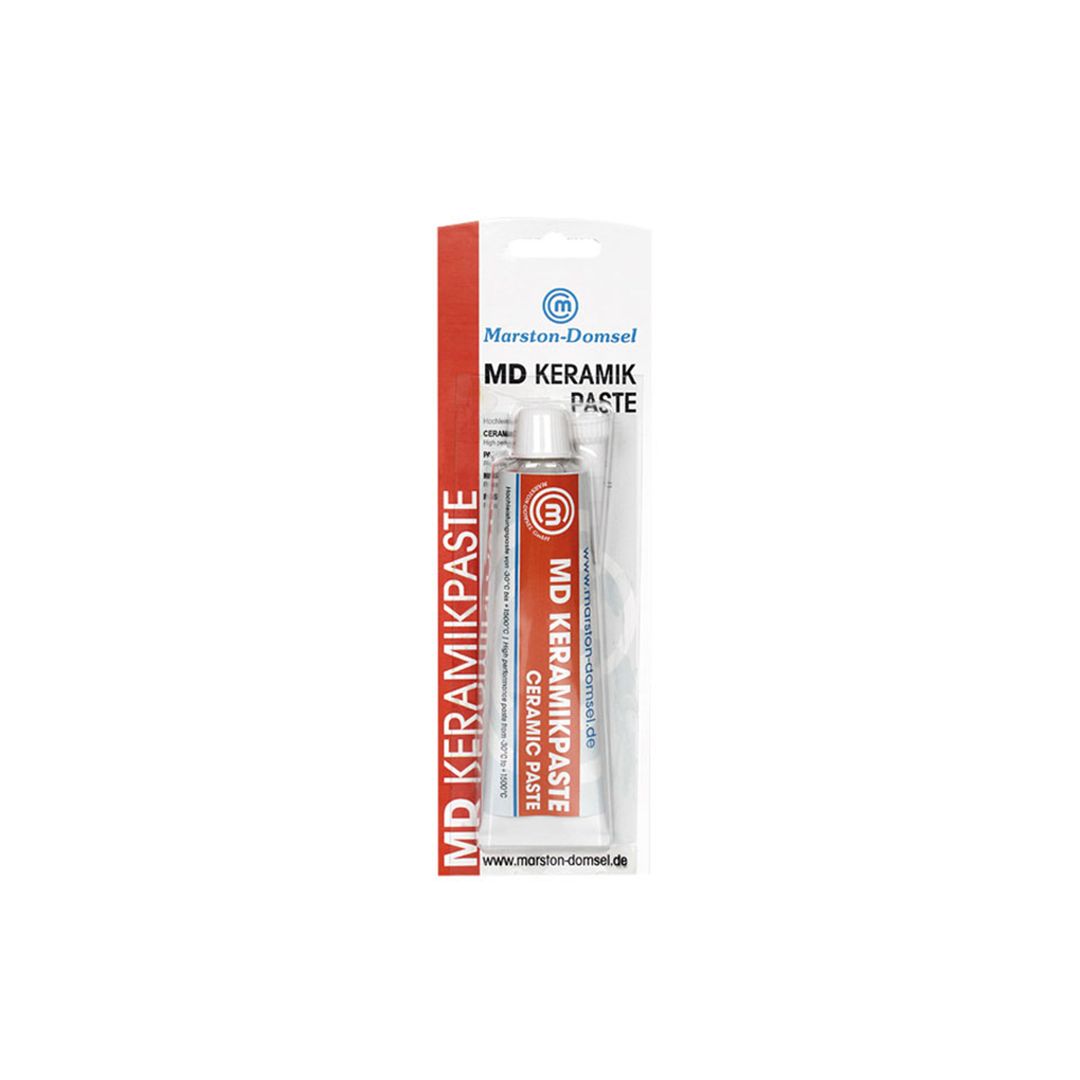 Ceramic paste MD white 80g tube marston
---
Ceramic paste ensures quick and easy assembly and disassembly of the full sponsors with the lawn claw. It enables the correct torque to be applied by excluding influences based on threaded shelf.

Ceramic paste is based on a high -molecular oil, inorganic binder and ceramic additives. The product can be used as a paste in a range from -20 ° C to approx. +150 ° C.
The solid lubricant contained can be used up to over 1500 ° C. The product does not contain metallic pigments and is free of graphite, molybdenum sulfide and sulfur -containing additives.


Simply put a small amount in the thread of the lawn claw.
Lagerware wird bei Bestellung bis 11:00 Uhr noch am selben Tag versendet, Vorbestellungen versenden wir nach ca. 8 - 10 Werktagen.