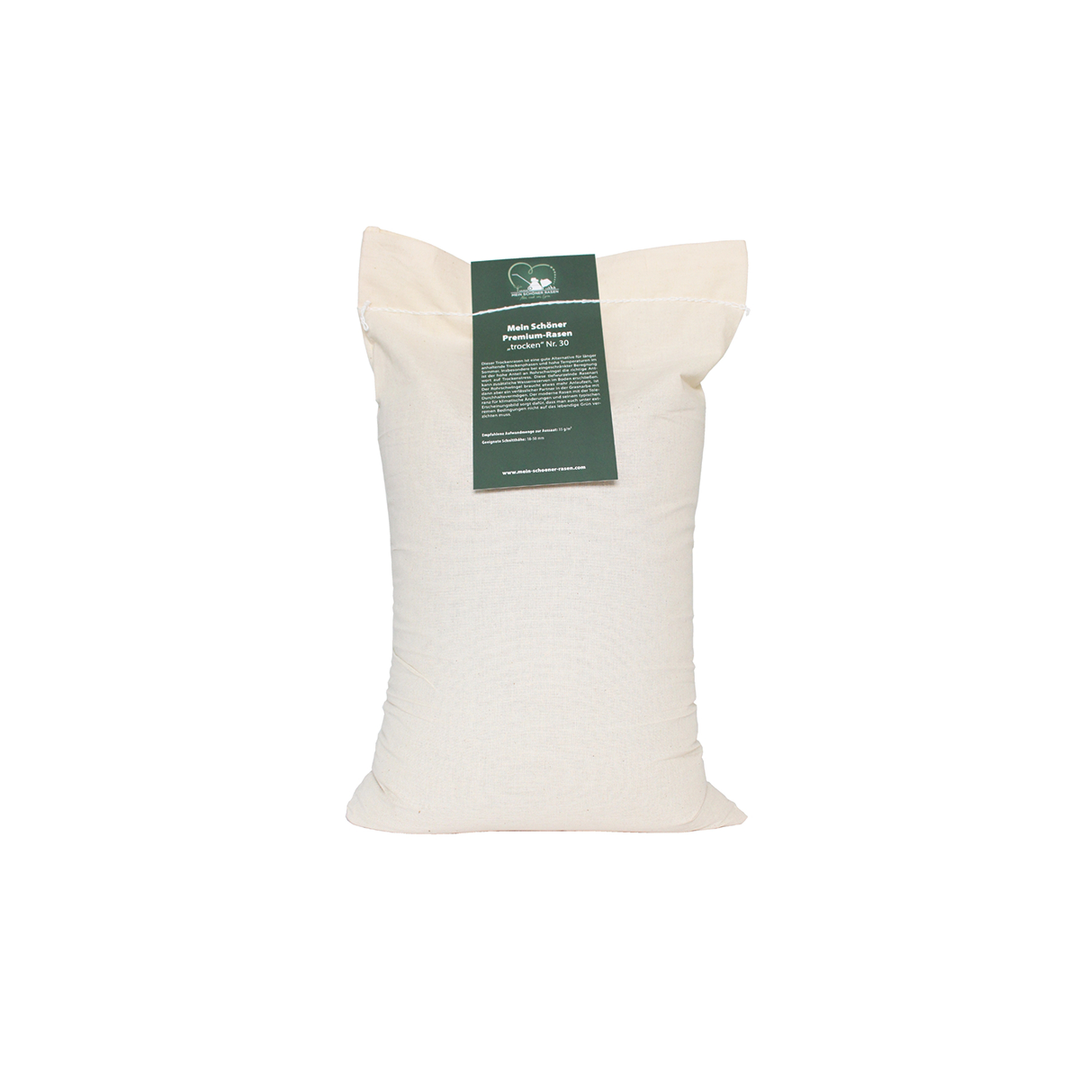 My Beautiful Premium Lawn "dry" No. 30
Regular price
Sale price
$43.00
/
---
Suitable for new planting and reseeding
Suitable for sunny and semi-shady locations
Deep, dark green
Recommended cutting height: 12 - 50 mm
With intensive care up to 8 mm possible
Contains the innovative, runner-forming variety Lolium perenne CORSICA
Self-regenerating and suitable for robot use
Medium maintenance
Mantelsaat®️Vital for optimal germination
Sowing rate: 20-25 gr./m².
Re-seeding quantity: 15-18 gr./m².
Whether used as an ornamental lawn or a robust utility lawn, this premium mixture is self-regenerating and withstands heavy use. The rich green appearance is pleasing to the eye, while the composition also improves the overall quality of the turf. Use reseeding in conjunction with careful maintenance to achieve your dream lawn.
Composition:

- 40% German Ryegrass (Lolium perenne) CORSICA (stoloniferous).
- 20% Horst red fescue (Festuca rubra commutata) GREENFIELD COM
- 20% Red fescue with short stolons (Festuca rubra trichophylla) PINAFORE
- 20% meadowgrass MANTEL SEED (Poa pratensis) BROOKLAWN
Discover the lawn mixture that meets the highest demands. The dark green premium mixture meets all expectations of durability and elegance. Suitable for ornamental and utility lawns, regenerates itself and fills gaps in existing lawns.
Lagerware wird bei Bestellung bis 11:00 Uhr noch am selben Tag versendet, Vorbestellungen versenden wir nach ca. 8 - 10 Werktagen.